Innovation and technology
In 1981 Greda set up its own activity in Mariano Comense in the heart of the technological area of the Lombard furniture and of the Italian design (Brianza). The location in this area has played an important role for the development and the growth of the company: the steady relationship with its customers and the exchange of learned sector experiences have contributed to improve the production range.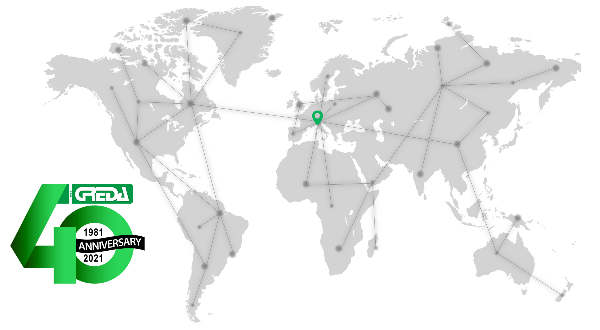 THE GREDA MACHINE DEDICATED TO ALUMINIUM PROCESSING
A NEW MODEL OF SPRINTER HAS BEEN PRESENTED
A WOODEN SPECIAL BUST WITH FRATELLI MINEN SRL
Greda: 40 years of Innovation and Passion
"Quality is satisfying the customer's need and exceeding his own expectations by continuing to improve"
Almost forty years of experience, thanks to continuous investments in research and development of cutting-edge projects.
Over 2000 machining centers sold worldwide.
Greda exports the quality of Made in Italy all over the world thanks to over 100 partnerships located in all 5 continents.
We provide complete assistance, from case analysis, to the study of demands up to after-sales technical assistance.
Thanks to an expert team we offer installation services of our NC-machining centers all over the world.
We guarantee the availability of components and spare parts within 36-48 hours and a periodic maintenance on request.